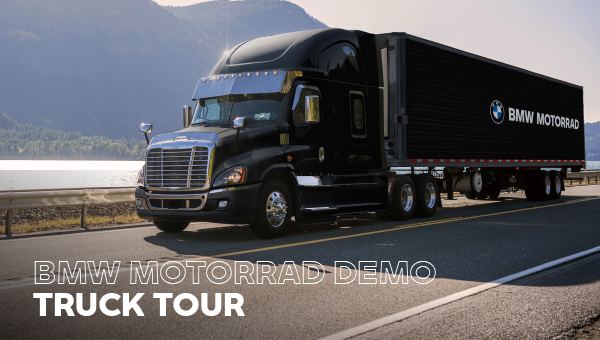 Get ready to ride with BMW Motorrad!
Want to get one step closer to riding the BMW Motorcycle of your dreams at BMW Motorrad Demos at BMW Motorcycles of Greater Cincinnati? Preregister now so that when you arrive, all that's left is selecting a time to ride one of our available bikes! Just fill out the form now and check in with a member of our demo team when you arrive. They'll walk you through the final steps, ensure you have a valid motorcycle endorsement and proper riding gear, and be able to answer any questions about finding the right bike for you.
Demo rides are first-come, first-served and can only be booked the day of the ride, so we recommend you come early for the best chance to ride the bike you've got your eye on. Bike selection and availability during the event is subject to change and is not guaranteed.
Requirements: Valid motorcycle endorsement, helmet, jacket, long pants, long sleeves, gloves and over the ankle boots.