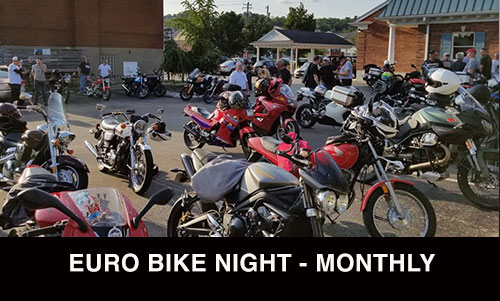 European Model Bike Night!
A gathering of European motorcycles and the folks that love them. Since 2008. Everyone is welcome.
A monthly event. Always the last Thursday of the month. Not formally hosted by anyone, it's simply a gathering.
All bikes welcome but Euro brands will be featured up front.
Held at The Miamiville Trailyard
368 Center St, Loveland, OH 45140