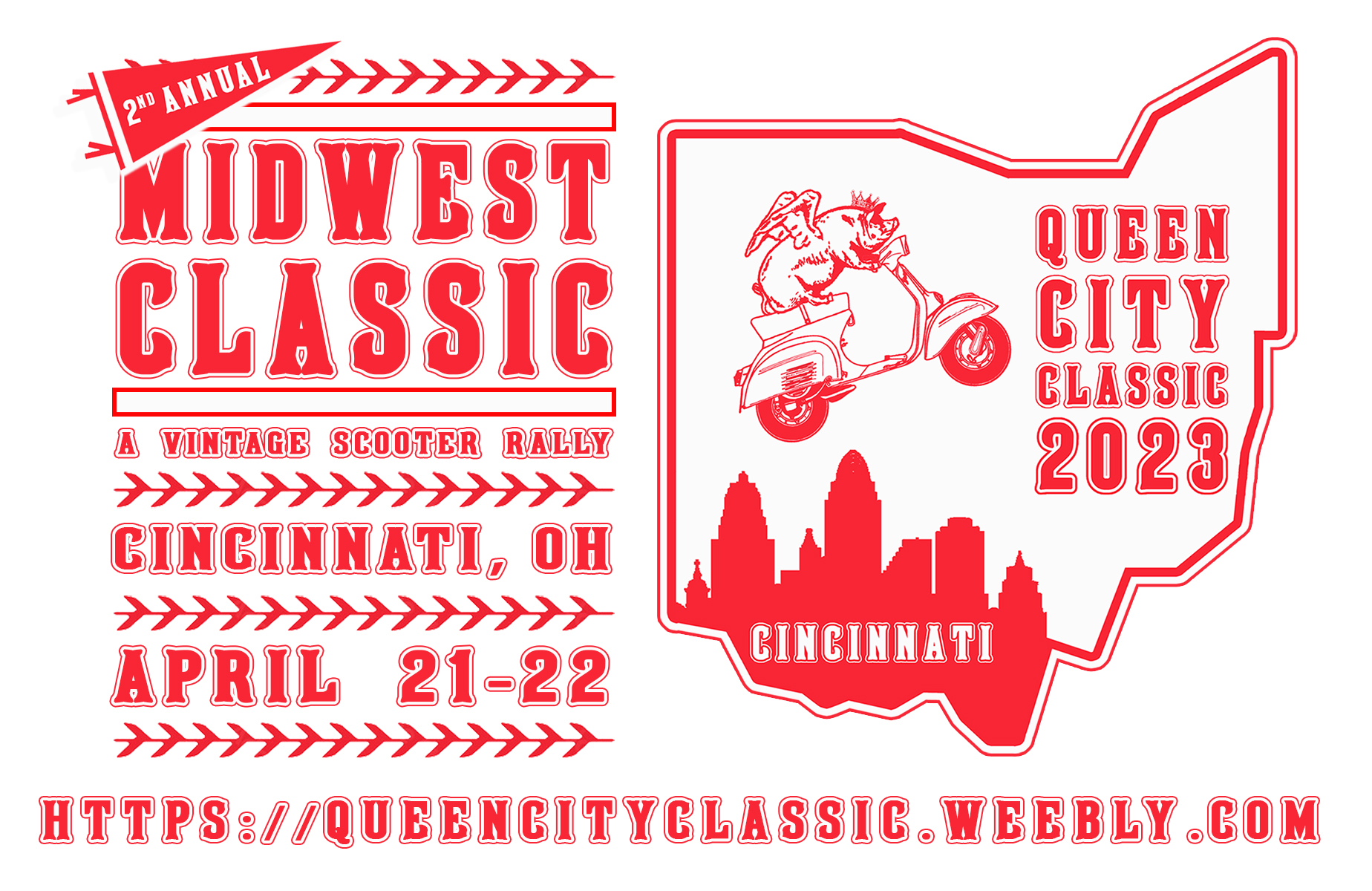 Welcome to the 2nd Annual Midwest Classic – The Queen City Classic 2023!!!
The Midwest Classic is a vintage/classic scooter rally hosted by enthusiasts from a different city each year. Conceived and hosted in Chicago, IL in 2022, Cincinnati is honored to have this rally in 2023. Event by Ten Year Lates Scooter Club, Cincinnati Ohio and Vulcan Scooter Secte Ohio Chapter
Join us for a weekend of riding and sightseeing. Surely, a good way to shake off those winter blues, catch up with fellow scooterists and check out what everyone has been working on throughout the off-season.
April 21-23
Visit our website for all the necessary info…
https://queencityclassic.weebly.com/ 
The purpose of this rally is to showcase, honor and raise awareness to the old metal beauties that started it all.
What is considered "Vintage/Classic" and able to attend…
Metal-bodied, Step-through Chassis
Manual Shifting
8″ to 10″ Wheel Size
2-Stroke Engine (with a couple exceptions)
Join us and fellow vintage scooterists as we embark on a 2-day adventure that will have us twisting and turning through the streets of downtown and outlying areas, with stops that showcase the eclectic coolness of the Queen City.